Marrakesh Airport (RAK)
Find useful information about Marrakesh Airport: Arrivals, Departures, Terminal information, Parking, Car rental, Transport, Accommodation, Amenities and Services, among other information about Marrakesh Menara Airport (RAK). Plan your travel to RAK Airport with the information provided in this guide.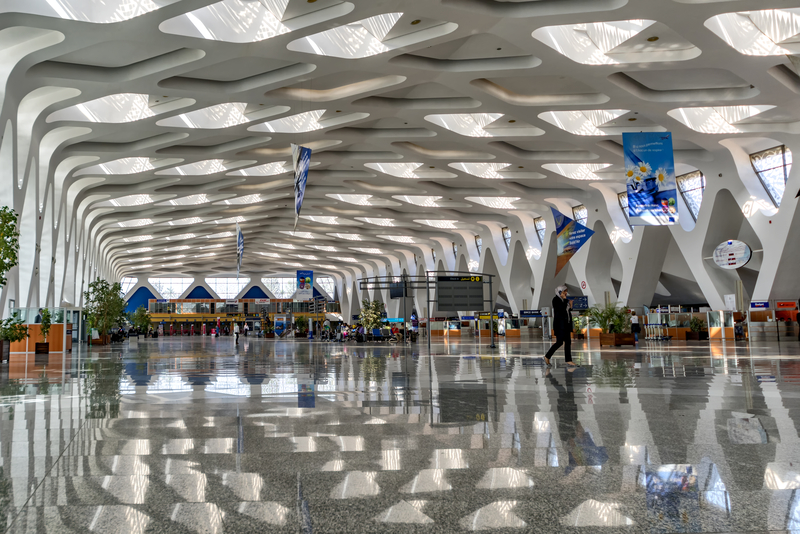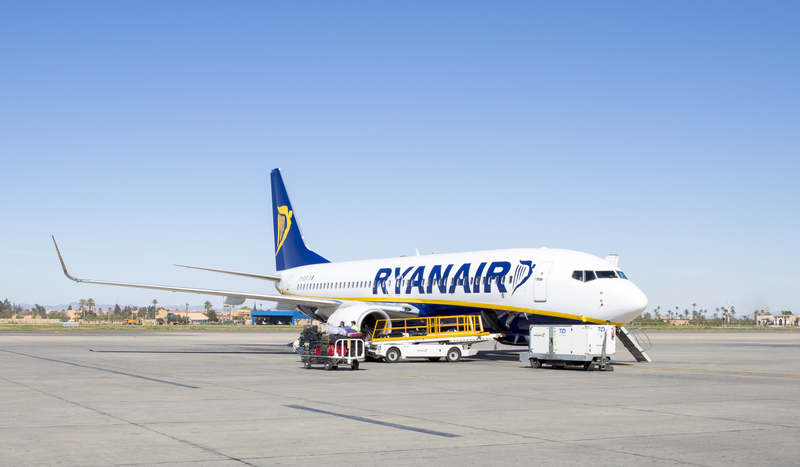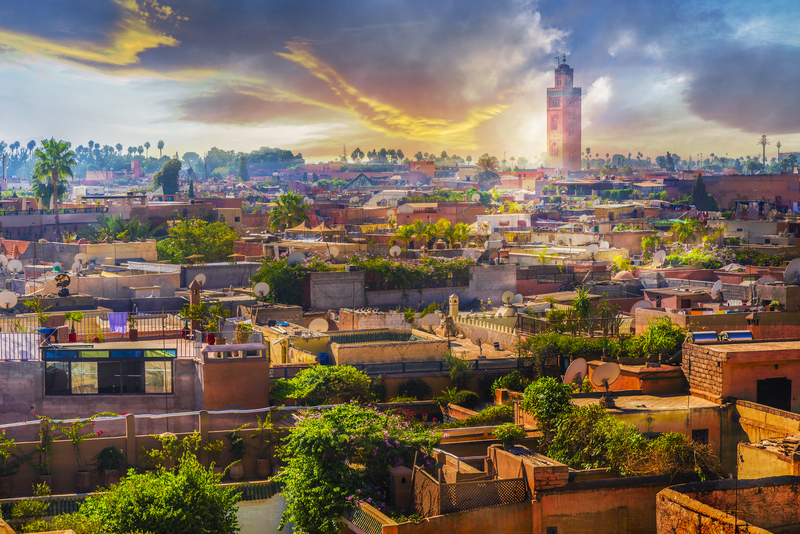 Marrakesh Menara Airport (IATA: RAK, ICAO: GMMX), in French Aéroport de Marrakech Ménara, is the main international gateway to Marrakesh, the capital of the Marrakesh-Safi region in Morocco.
Marrakesh Airport is located 5 kilometres from Marrakesh city centre.
RAK Airport is a focus city for Royal Air Maroc and Ryanair.
During 2022, Marrakesh Airport registered a total of 4,903,681 passengers.
Marrakesh Airport has two passenger terminals:
Marrakesh Airport offers the following services to passengers:

- ATMs
- Currency exchange
- Duty free shopping
- Food, drink and retail stores
- Luggage storage
- Lockers
- Airport clinic
- Lost & found
- Free Wi-Fi connection
Contact
Address: Marrakech, B.P. 13201, MOROCCO

Inquiries: +212 080 1000 224

Phone: +212 05 24 447910
Given the transportation options presented below, transferring from Marrakesh Airport to downtown turns to be quite easy:

Bus: There is a shuttle bus available at Marrakesh Airport.
See more information

Taxi: Get to downtown Marrakesh within 15 minutes by taxi.
See more information

Car rental: Rent a car at Marrakesh Airport. Don't forget you can also rent a car through our search engine!
See more information
About Marrakesh
Marrakesh, also spelled Marrakech in French, is the fourth largest city in Morocco along with Casablanca, Fez and Tangier, being the most important of the former four imperial cities. The city highlights for its location at the north foothills of the Atlas Mountains. Marrakesh is known as the Red City given the red sandstone walls that surrounds the city.

Regarding its major attractions, do not forget to visit the El Badi Palace, the Bahia Palace, the Jemaa el-Fnaa square, since it's the busiest square in Africa, its souk, traditional Moroccan markets, which are 18 right now, the Menara gardens, the Tombs of the Seven Saints and the Koutoubia Mosque.